My initial thoughts posted to Goodreads immediately after finishing The Girl from the Channel Islands:
Normally, I would take some time, collect my thoughts and the broken pieces of my heart from the floor and THEN sit down to type out all the thoughts swirling around in my brain so you all would be able to understand it. But NOT today. OH NOOOOOO…. lucky you, today I'm just gonna pour my little heart out immediately after finishing The Girl from the Channel Islands by Jenny Lecoat because I just really need to share how I'm feeling right NOW!
So, how am I feeling about it? What exactly DID I think about this little nugget of a historical fiction novel set during WWII about a young Jewish woman stuck on some tiny little island with some Nazi soldiers??? I'm so glad you asked…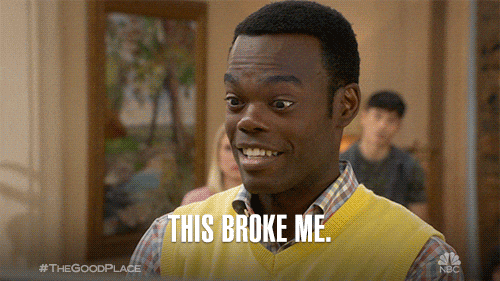 Where to begin…
Let's travel back in time to the Channel Islands during the year 1940, where young Jewish girl Hedy Bercu has been living after fleeing Vienna. Her only real friend on the island is a young man named Anton and the Germans have taken control of the island.
Kinda makes you sad already, right? She's already escaped the Nazis once… can she do it again?
No. The answer is NO. NO ONE is escaping the island… except maybe Anton and a poor possibly drunk widowed fisherman, but that's not the part of the story we're discussing today.
So how do I express to you what I DO want to talk about without giving away too much…?
Basically, Hedy ends up at the mercy of a woman she doesn't particularly care for and a German officer who she may be falling in love with as she tries to hide right under the Nazi's noses as a translator/thief and it's INTENSE people!!! That's all I think I can actually say without spoilers. So…yeah.
I cried, I laughed, I held my breath for way too long and felt a little dizzy. So if you're the type of person who likes to put yourself through a lot of emotional turmoil and possibly be happy (but not TOO happy) in the end, then I definitely recommend this book.
Thank you to NetGalley and Harlequin for the digital ARC of this novel in exchange for my honest review and opinions.
My thoughts after having a little bit to really put my head back together:
Not once have I ever thought about what it must've been like to be a part of the Nazi army against your will. I knew on a very superficial way that this happened. I've even read books where a character was called up to fight with the Germans, but it was always someone who didn't really matter to the main story… so it was easy not to care.
In The Girl from the Channel Islands, we're forced to watch as a man who has been drafted into the army for the Germans falls in love with a Jewish girl who challenges his complicity and his fierce denial of the atrocities happening to so many people at the hands of his "side". That same girl's best friend falls in love with a local island girl and then is also forced into the army on the side of the Nazis. Not only do we see the conflicting, damaging emotional states of these men, but we're invited to see the war from the view of the women who love them.
Hedy and Dorothea fight to survive in a world that no longer wants them. They're starved, hidden away, and treated as vermin. Yet they never lose hope (at least not completely). Not even after the war has ended do they give up their fight. They do what they can to learn of the fates of the men who never wanted a part of the losing side to begin with. I can't help but wonder if their fates were somehow tied with their parts in the war. One with a cushy island assignment and one who was forced to actually fight.
This was a very bittersweet read that I'm so glad took me on the journey it did. It's definitely going to stick with me for a very long time!