I think I've mentioned it before, but we don't have cable… we also don't have a whole lot of time.
Our evenings are filled with a lot of running around like chickens with their heads off cut, homework, headless chicken mimicking,  me pretending I'm a taxi driver, and sometimes…  headless chicken mimicking (no offense intended to headless chickens).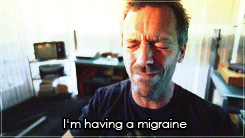 I'm not sure how or why, but even on evenings that I think we're going to be able to just sit around and chill…  we end up with something to do!  And it never fails — if we actually DO have a free evening, one or all of us are pretty much guaranteed to end up with a migraine.
Which is all just a really long way of saying — we don't watch a whole lot of television during the week.  On the weekend, we try to catch up on Hulu but we normally end up so far behind that we end up trying to catch up with one show each weekend.  (Example:  We just watched the last 4 episodes of Gotham this past weekend – The new season started yesterday.  Also did this with Doctor Who – I just found out that the creepy chick was The Master… just in time for the first episode of Season 9!  Spoilers!  Sorry!)
Unfortunately, being behind on certain shows makes me feel like I'm behind on LIFE!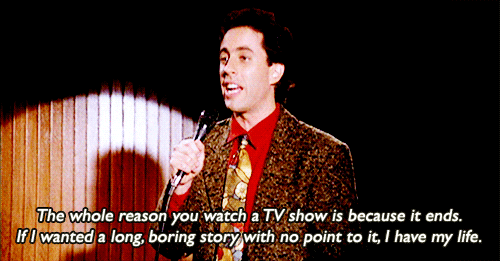 For instance…  I never watched Seinfeld.  This is a problem.  (Yes, I'm THAT behind on life!) My husband can relate anything and everything that happens, at any given moment, in any situation, to a Seinfeld episode.  And I have absolutely no idea what he's talking about!
I used to LOVE Gilmore Girls…  but I never kept up with it enough to have seen every episode and it's been so long since I watched it that I don't remember much from it.
However, after being informed that my oldest and I have the "exact same relationship" as Lorelai and Rory,  I decided to watch it on Netflix.  We didn't make it very far through the first episode before my youngest was tapping my shoulder…  "That's you and sissy!"
So it's been confirmed…  my relationship with my daughter is the exact same relationship the Gilmore Girls have!  Kinda funny…  Had it not been for television, I would have gone my entire life thinking our relationship was just like…  our relationship….  huh.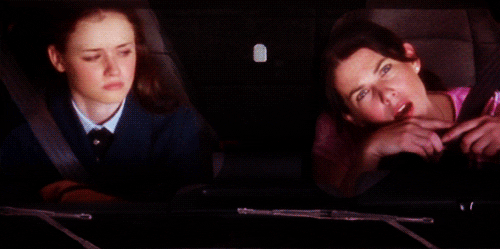 My question to all you out there in internet land…  when did this happen???
At what point did our lives stop being our lives and start being those of the characters we watch on TV?   Why isn't it enough to just be happy with what we've got without comparing it to some fictional version of someone else?